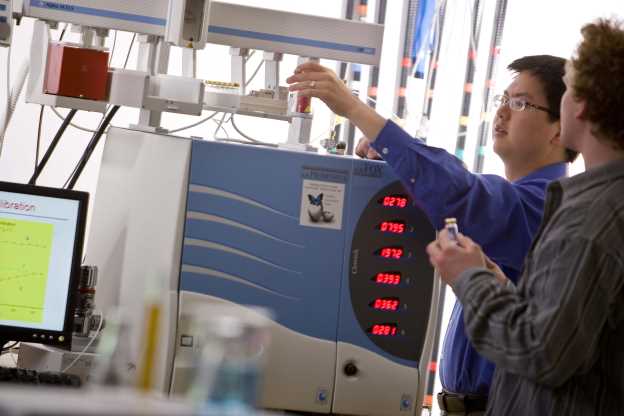 Prometheus aroma and odor sensing sensor array system
In recent years, progress in biomedical sensing technologies led to the development of several novel sensor products for new applications. The availability of advanced microfabrication and signal processing techniques that are relatively inexpensive, accurate, and reliable enabled the rapid development of novel biomedical sensors. Currently, electrochemical, optical, and acoustic wave sensing technologies have emerged as some of the most promising biomedical sensor technologies. In addition to measuring human vital signs such as cardiovascular and brain activities, blood pressure, glucose concentration, muscle activity, neurological and motor-control functions, new classes of biosensors and electrochemical sensors are being developed and deployed as non-invasive monitoring tools for clinical diagnostics.
Research activities within the Center focus on the following projects:
Continuous monitoring of vital signs and reporting to healthcare provider center in case of detected emergency;
Retrofitting the living space of senior citizens with suitable sensors platform to enhance safety and alert monitoring centers in case of an emergency;
Integration of electrochemical and biosensors into a common platform to enable clinical diagnosis of multiple measurands simultaneously;
The use of infrared detectors to diagnose and map surface tumors and abnormal tissue growth;
Measuring and monitoring the progress of muscle and motor-control activities of patients during the rehab period following orthopedic operation or initial treatment of stroke.
The Biomedical Research Laboratory contains a variety of specialized biomedical engineering sensors and measurement equipment, including:
Medical ultrasound imaging with linear and convex probes;
Ultrasonic measurements with a mechanical 3D scanner;
Electrical impedance tomography imaging system;
Sixteen-channel Grass-Telefactor biological signal acquisition system capable of collecting various biological signals, such as electromyograms, electrocardiograms, electroencelphograms, and electroneurograms;
Bioimpedance measurement system consisting of a frequency response analyzer (Model 1255A, Solartron Analytical) and an impedance interface (Model 1294A, Solartron Analytical);
Equipment for physiology and respiratory monitoring, including total body plethysmography;
Alpha MOS electronic nose system, consisting of the FOX and KRONOS technologies (Metal Oxide Sensor array system and Fingerprint Mass Spectrometry, respectively), with an autosampler;
High-power workstations available for graduate students, and high end measurement equipment.